Fan pages have in the past been an incredible source to get the word out about your company or your affiliate offerings. We all have been learning as we move along through the coding and funnel process of creating pages, links, embedding videos and so on with this cool free space on the biggest social network in the world.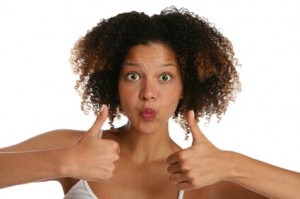 Who would have ever thought we would have this at our fingertips? The thought of a such a global social platform just 7 years ago was never on the minds of most online or offline marketers and affiliate marketing master minds.
We all started building the pages quickly but with limited ability or skill in how to really make them work the right way unless coding and developing is your thing or unless you have a developer that you pay for to get things functioning the right way.
Fast forward to now…
You most likely have seen the Get 10,000 Fans advert on Facebook for the past year and thought, hmmm… No friggin way!
The brains behind Get 10,000 Fans is Brian Moran. Brian is also the creator of Five Minute Fan Page which is sweeping the globe itself with a software and hosting combo that packs a big punch and is generating thousands of pro fan pages that look incredible and work like nothing before.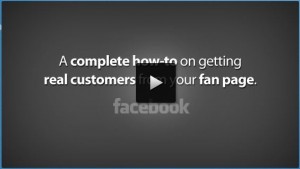 I took a good look myself at many options and will keep sharing my own knowledge with different ways to stomp the FB engine as the weeks peel away and into 2012 but for now I think this is one of the best ways to go if you want results fast and without having to spend more time and money paying for a developer, web graphics and all the other nickle and dime diggers that can eat up your profits.
I received an email from one of my affiliate buddies asking me to take a look at this and give my honest opinion on what I thought about it and how it worked.
At first I had a couple of mixed emotions over it since I personally know a little bit about how to create my own graphics and can get around the FB tools pretty quick. But then I got to thinking about how just because I know how to get around, not very many folks out there do or want to take the time to learn how to.
I also gave much thought on the price point. I think it is right in line for what you get back. After evaluating time versus cost and the return on the investment if you use the product, you will be way ahead of the game with the product paying for itself after a very short time using this bad boy.
I believe this product can benefit anyone that is looking to gain not just exposure to a brand, but to gain an increase in actual leads and sales for any product being offered weather it is a physical product or a downloadable product.
Take a look for yourself and make your own decision on weather or not this is right for you and were you are at this point in your business and marketing efforts.
Brian may seem to come off a bit cocky at first in his series of videos but this should not put you off. I remember listening to Bill Gates and Steve Jobs when they were younger and I see some similarities in the character here. I am also reminded a tad of Ryan Deiss and his style of presentaion.
There is no hype here at all. I also like the fact that there is training via video tutorials. Quick and easy.
I also like the fact that you share their ssl certificate which has become mandatory since October with Facebook fan pages. So that is a plus as well.
For more information and to view the tutorial, Visit: Five Minute Fan Pages